Joulescope software: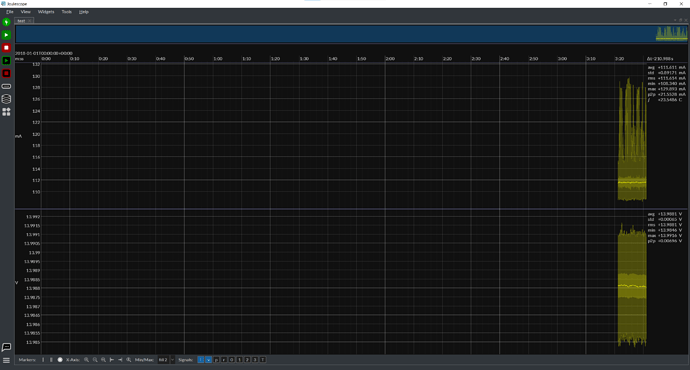 I've recently been able to produce .csv files related to measurements and wanted also to write similar data to .jls format as the software has tools for researching the measurement data.
The issue (perhaps my lack of knowledge) is that when I write to .jls file using the code below, I get a file missing data for the first ~3 minutes. I also get the printout shown below when running the code.
Do you have any suggestions on how I should proceed to get the file to start from 0s?
Also, I had an issue with initializing the measurement on a separate thread when using methods for streaming to .jls file, are you familiar with any such issues?
Code:

Printout: