Hi all,
I'm not sure if these functions are available yet, but it would be nice to have a function for moving the information of the Dual Markers. So that the information don't overlap each other. Or just being able to move it to the other side.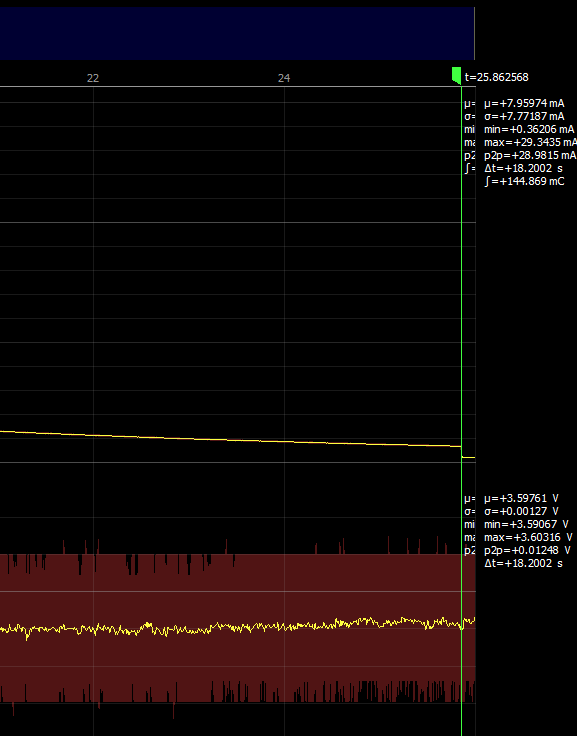 Also, exporting (or just copying) the:
µ: The mean (also called average) value
σ: The standard deviation
p2p: The peak-to-peak value (max - min)
min: The minimum value
max: The maximum value
∫: The integral over the time window (Charge for current and Energy for power!)
t: The sample time for the displayed sample
noted on the screen would be very helpful.