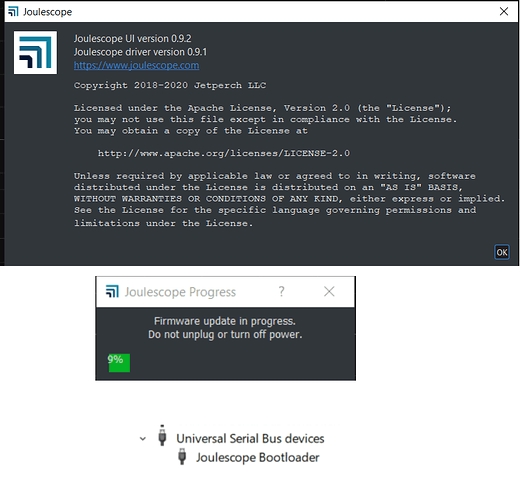 Failed to update firmware; got stuck at 9%. Waited for 15+ minutes and then hit the X in the upper right corner to try again. After opening and closing Joulescope UI and unplugging the USB cable & attached power I am not able to resuscitate.
Poked around on the forums for a bit and tried some .inf stuff from the other firmware update failed thread, but that didn't seem to work.
Anyways, any help would be greatly appreciated to get my wonderful Joulescope back up and talking.
Running on Windows 10 Pro 64-bit
Thanks,
-Mike T