I'm enjoying my new Joulescope. The barrel jacks are great for the lab. However I find myself working with more and more DUTs that are USB powered. So I end up hacking up USB cables so I can monitor/inject power as still maintain comms.
My approach to the Joulescope is no exception: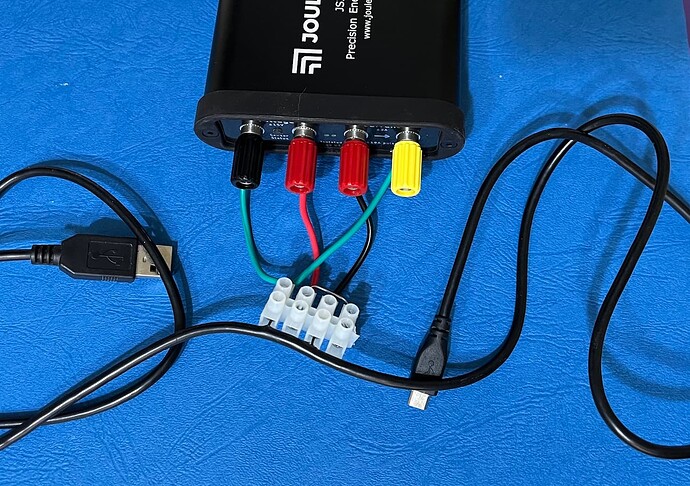 This is… fine… but it's finicky and hard to store. I wondered if I made an adaptor that you can just plug USB cables into, whether that would be useful to others?
I'm thinking either a PCB that slots behind the posts, or a replacement front panel. Maybe USB in and USB out in the common form factors. And maybe provision for external supply if that's useful.