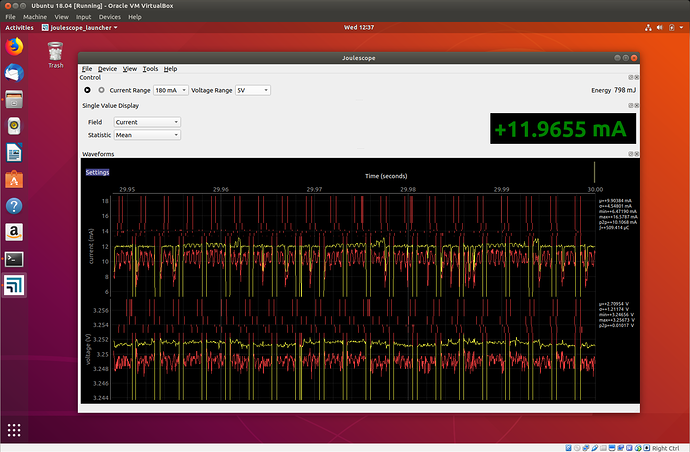 Attached is a screenshot from an actual device we're testing with. It appears the graphing routines "wrap around" with some inputs, causing the trace to completely disappear. Because of this, some stray artifacts are left behind (see the top 1" or so of both the current and voltage graphs).
I'm measuring processor current here, so the change in current can be quite large, and quite sudden. The idle current for this processor should be around 0.5mA, while "full on" is around 7.5mA. The change (on->off or off->on) can happen in a few nS. Obviously, there are other current drains here (still looking for those!) that raise the floor to something like 8.6mA. In this mode the processor is running ~50% of the time. (8.6mA floor + 50% of 7mA is about the 11.9mA shown).
On a high note, the measured current matches very well with other test equipment we have, but Joulescope is so much easier to use!