In a recent collection using two Joulescopes with 10kHz data logging (Win10 x64, UI v0.8.11), I discovered that my log files would show 0V and 0mA in a number of places. There appears to be no data saved during these periods. The statistics show minimums of 0, yet when I zoom in, the statistics are correct, and the missing data is connected by a straight line on the plot. This first image shows the 0 values when zooming in.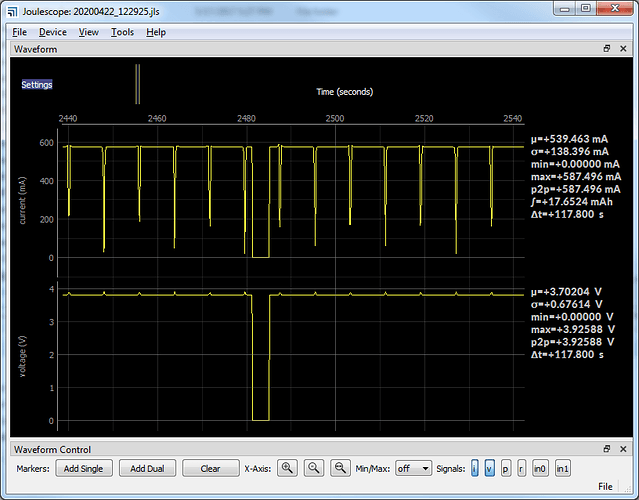 This second image is one more level of zoom in. Zeros in statistics are gone.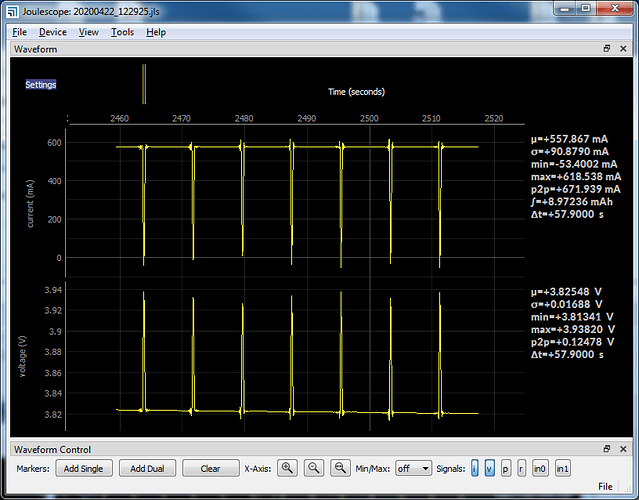 So, two questions:
I have quite a few instances of missing data for ~4 second periods. Why? It happened in both Joulescope recordings at different times.

Shouldn't the missing data always have a linear interpolation of points between first and last recorded points surrounding missing data?
Entire file is attached:
20200422_122925.jls (2.3 MB)