I have a pulse load circuit which periodically switches from high impedance to a 22 Ω load for 110 µs. If I manually set the current range, you see nice even pulses, but if you set the current range to auto, sometimes you see odd small step changes in current that are not correlated with current range switching.
Attached is a picture of what I see, highlighting the odd artifact. (If you look closely, the artifact isn't aligned with current range switching.)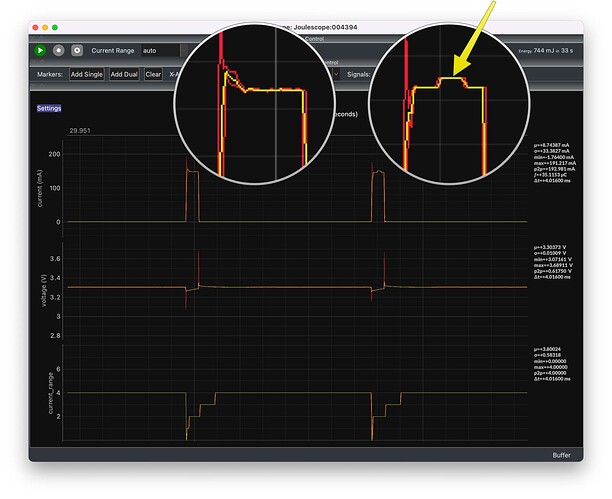 For refrerence, here is what the current pulses look like without auto-ranging.