We are pleased to announce the first Joulescope 1.x release, 1.0.0. Note that this is an alpha release intended for early evaluation and feedback. It is not entirely at feature parity with 0.10.x, and it has limited testing as of March 10, 2023.
This release features a major overhaul to the Joulescope UI. It addresses many bugs and implements many long-standing feature requests.

ALPHA RELEASE

- read full changelog before use
Here are some screenshots: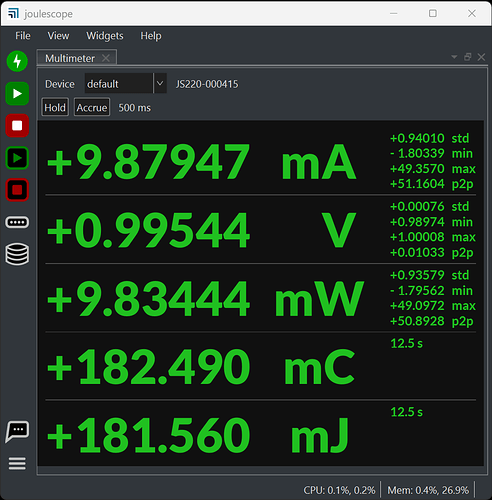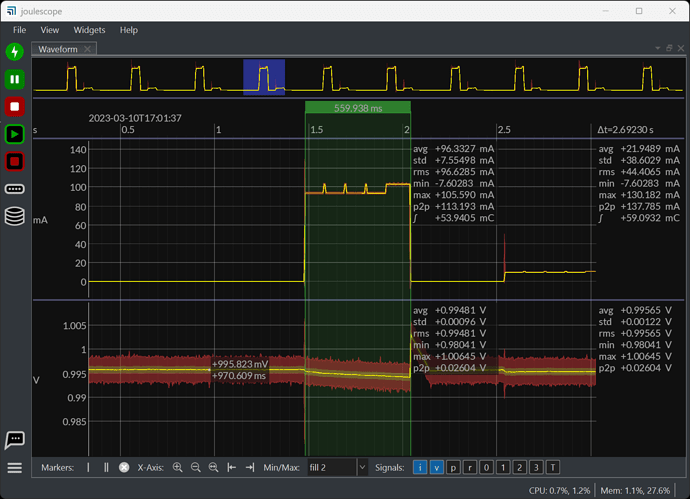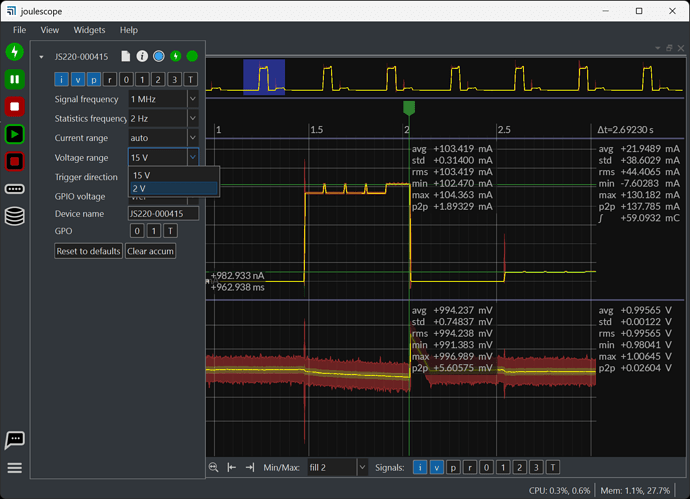 You can download 1.0.x from our download page:
https://download.joulescope.com/joulescope_install/index_v2.html
Please post below with questions, issues, and feedback!