We are pleased to announce the first stable Joulescope UI 1.0 release. This release features a major overhaul to the Joulescope UI. It addresses many bugs and implements many long-standing feature requests.
Here are some screenshots: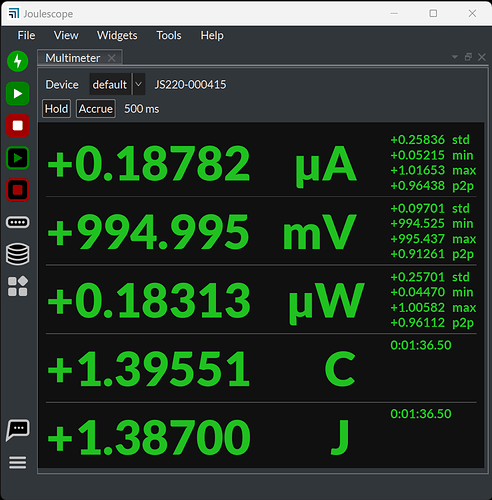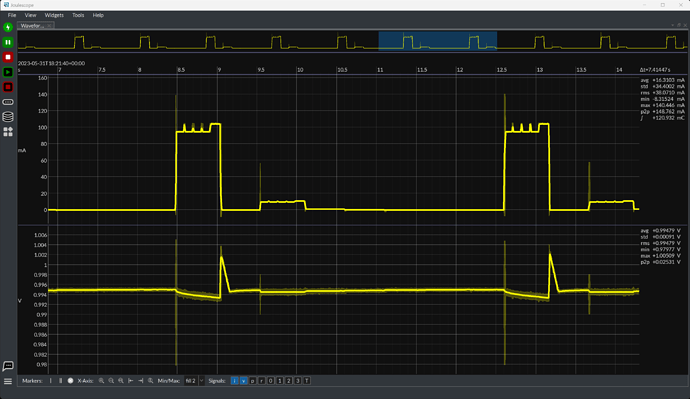 We hope to publish some videos in the not-to-distant future. In the meantime, you can check out the new Joulescope UI User's Guide!
If you encounter any issues, please post below, create a new topic, or file a bug. We look forward to your feedback, and we hope that this makes your Joulescopes even easier to use and more capable!