Hello Matt,
Using UI 8.6.0, some of my statistics are changing to NaNs when sliding my dual marker cursors around with downsampled data. I have not verified if this occurs only in downsampled data, but my settings in Preferences were for a 1 minute buffer, 1Hz reduction, and 20Hz sample rate.
I see from release notes that this may be a known issue, but wanted to present my details, and hopefully get this fixed sooner rather than later, as it makes summarizing battery charging results more difficult than just grabbing a screenshot…
Dual markers correct here.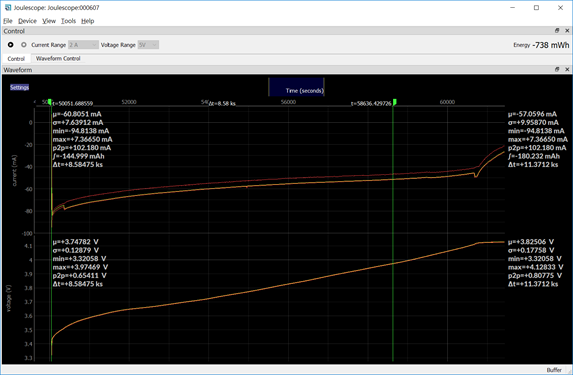 Move right marker to the right and NaNs appear.