I hope all the data I've collected in the last few days doesn't have to be thrown away.
Version 0.8.6:
I ran a Charge test on my DUT, and was looking at the live data, being somewhat disappointed with the integrated charge 113mAh, shown in the statistics below: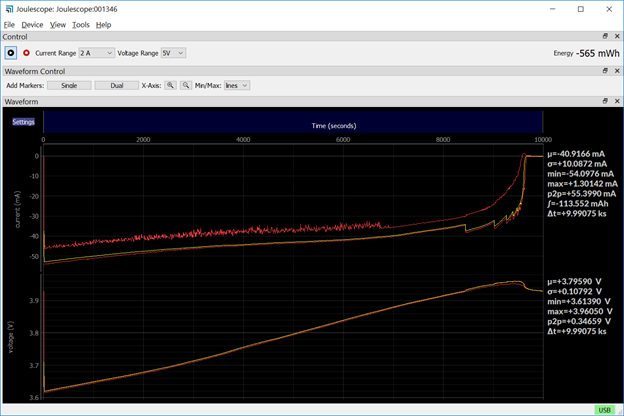 I stopped the logging to file and copied it to take back to my desk to archive and to pull an image to put in a report.
Over the same range range of the waveform, I now got this: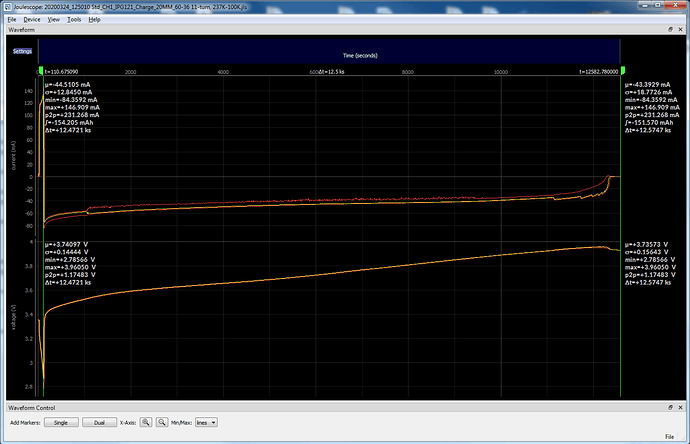 Yay! I like 151 mAh better than 113, but it's over the same section of waveform! Note the sample count is 12500sec now. I then went back to the live session still running on my lab computer, and put cursors around the same range as previously, and got this, showing 77mAh, and 7600 seconds: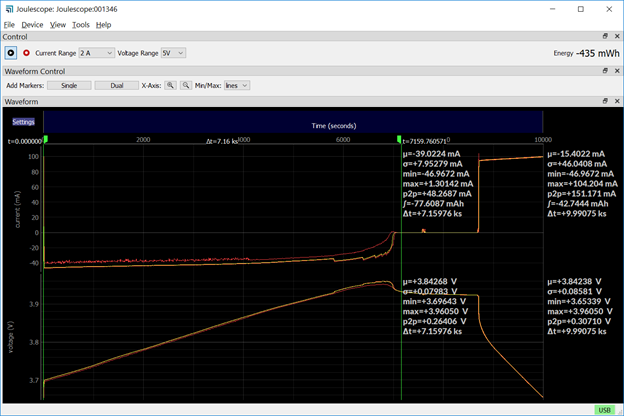 So, my delta-T keeps changing, and my integrated charge keeps going down the longer I am in session.
Now I'm wondering what is actually correct? Definitely not the live session. Am I misinterpreting what I'm seeing, or is there a major problem here? I will remain at 0.8.6 for the time being in case I need to do more investigation, but I am no longer confident in any data I have collected this week. It appears that the saved file has the correct time interval, based on I think I started and ended the test.