I have been investigating the power consumption of a new product I am working on. It has a Wi-Fi module on it and may be battery powered, so, I am interested in its power consumption. To test this I used "ping" to access the PCB and recorded the power usage.
The following clipping is from the start of module receiving and replying to a ping. Bear in mind this is being powered through USB for the tests. The current before the module starts to reply to the ping is around 120mA, and while replying is around 350mA. What is odd is that the high "spike" is 1.7A, I find that hard to believe. Also odd is the dip just after the spike, just before the current flattens out.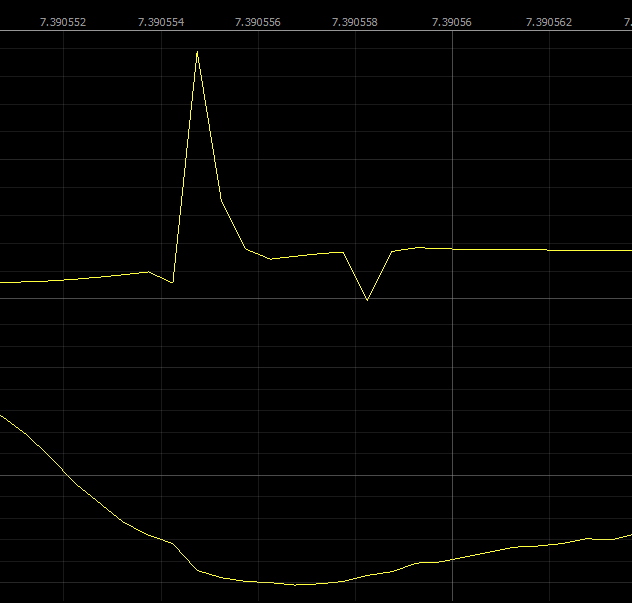 Given that this is my first use of JouleScope I am unsure if these are artifacts or not.
Many thanks, I love my JouleScope and look forward to learning more about it,
Sid