Been loving my Joulescope! Has been working great and has been very useful!
However last night I started seeing unexpected average current values. The device I am testing pulls a few mA on startup and then settles into about 5uA average current draw after a few seconds. Power supply is 3V.
The Joulescope consistently shows average current of about -15uA when the actual current draw is about +5uA.
If I disconnect the power supply or the device, the Joulsescope correctly reads low nA noise. If I connect a 1M ohm resistor in place of the DUT, the Joulescope correctly reads a steady +3uA @3V.
I've double checked by putting a multi-meter in series with the Joulescope and it reads the expected average current. Also tried taking the Joulescope out of the loop and again I see the expected average current values.
I've also tried restarting the Jouscope and the UI software.
Any ideas why I am seeing these incorrect negative current values?
Thanks!
-josh
Joulescope connected normally:

!
With multimeter: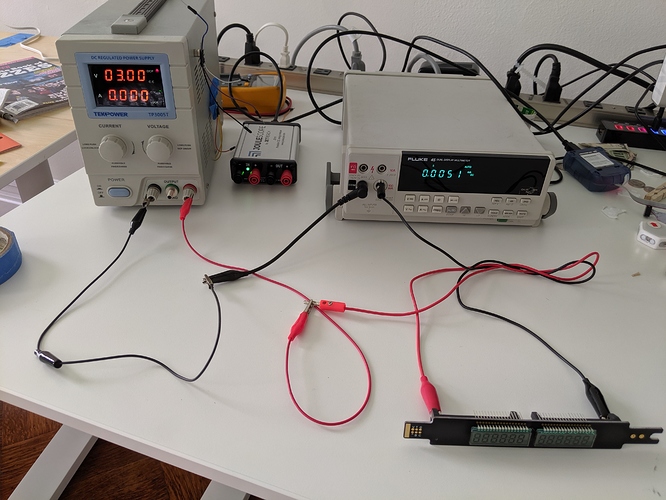 Joulescope display with debug info: