Dual Cursors, along with their statistics, are very useful. However, there are times when you do not want to analyze the total power consumption and/or current of the device during a time window, but the contribution of some individual component(s) at various times.
For example, in the screenshot below, a highly configurable touchscreen IC is operating in a periodic monitor mode, scanning for touches (there are two scans shown) while my uC is in STOP mode.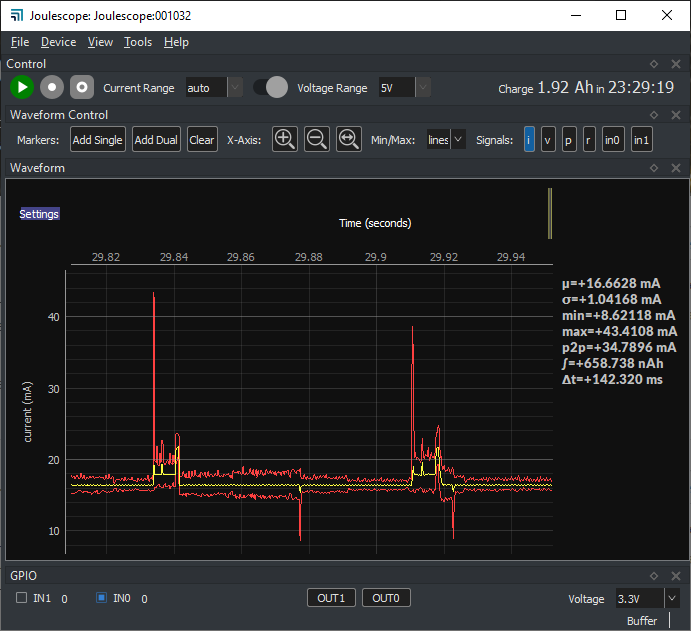 I was not interested in the total power consumed during a scan, but in the touchscreen IC's contribution to it. I was adjusting parameters of the touchscreen to assess their effect on the power consumption.
It would be nice to be able to activate an additional 'horizontal baseline' cursor to establish the floor of the measurement instead of assuming 0 and measure (in this example) only the touchscreen IC's contribution to power consumption due to the scans. I can think of many instances where that might be of interest.